Working with Jennifer was one of the greatest experiences in my wedding planning journey. Jennifer saw my vision from the very beginning and was always a source of support, advice and care. The JGD studio became my sanctuary, Jennifer has put so much thought into the layout and feel of the space. It is warm, comfortable and a little bit magical! I loved seeing my dress come to life at each fitting and I could see the dedication and love Jennifer felt towards her dresses and her bride's. Jennifer has incredible attention to detail and is a truly talented dressmaker. It was clear that she wanted my dress to be perfect just as much as I did, Jennifer created a dress more beautiful than I could ever have imagined! I consider Jennifer to be part of our family history now, I can't wait to hand this dress to my child or grandchild and tell them all about the experience of dressmaking. Jennifer is incredibly down to earth, understanding, fun and passionate. I strongly recommend any bride looking for a gown or a dressmaker to consider Jennifer Gifford Designs! I promise you will love her!
I absolutely loved working with Jennifer. My wedding dress is more than I could have hoped for and fit like a glove. Putting it on truly made me feel like a bride and excited for the rest of the day. I had so much fun wearing it.
My dress was one of Jennifer's base designs with the sleeves from another one of her other dresses.
She also customised the zip enclosure to include buttons from my mothers wedding dress which was very special.
Thanks again, Jennifer!
When Jay and I met Jen, she made us feel so comfortable and so welcome. I thought that finding the dress I had envisioned would take so long to find, however when I tried on the Celine dress I knew instantly that it was the one. And it was the second dress I had tried on! I couldn't believe it.
Jen made the entire process so easy and stress free. Jen was always so accommodating. Throughout our journey together I felt like she genuinely cared for me and made so much effort to get to know me. My dress was exactly what I had dreamed of wearing. Every little detail was perfect.
Jen really is a wizard when it comes to dress making. I feel so grateful to have had this intimate and special experience with her.
So from the bottom of my heart Jen, thank you so very much for creating such a magical gown that made me feel so beautiful on our wedding day ♡♡♡
Honia Moricz (nee Lipinski)
What can I say about Jen?
The day I went to try on some of Jen's designs, I instantly connected with her personality and could sense how passionate she was about her craft. My second visit to Jen was to see if she could create my gown in a fabric I had seen on her instagram. Her reaction of excitement was what made me take the plunge and go with Jen. From then on, every fitting felt like I was catching up with a girlfriend for a coffee to hear about her week.
I loved my fittings!!!
I had decided that no one in my bridal party nor family was to see my dress until my wedding day so it was always just Jen and I at my fittings. She always made me feel so comfortable and welcomed in her studio. I asked Jen to fit me into my gown on my wedding day and she said yes without hesitation. It was such a special moment on my wedding day to have someone who I had spent so much time with over 3 months zip me up and send me on my way. We had a little cry together in my room before I walked out to reveal my gown to my girls and parents. Jen's attention to detail was another reason why I cannot fault the experience. She was still stitching me into my gown on the day because she wasn't happy with the way it was sitting.
You don't get that type of service from other dress designers.
After our wedding, I went back to see Jen to show her our photos and the video. I actually missed my regular visits to Jen after our wedding and thoroughly enjoyed spending that little bit more time with her to thank her once again for creating the wedding gown of my dreams. Overall, Jen is an incredibly talented dress designer.
I cannot fault my experience with her.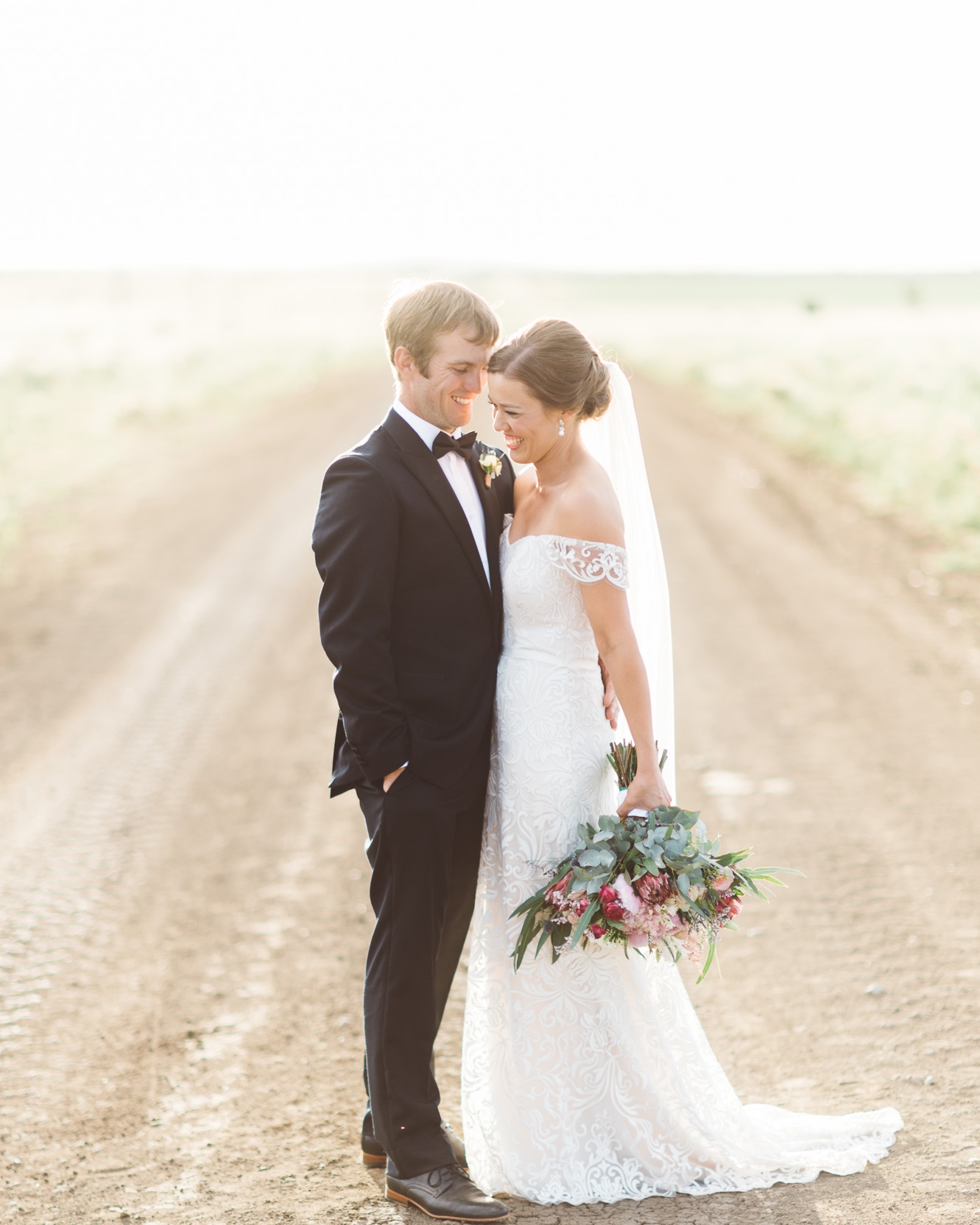 Jennifer makes the experience so personal, she has a unique way of making you feel special from the very moment you start trying your first dress, through to the moment you pick your own up.
I absolutely love my dress and it was not what I was expecting I would get -
Jennifer is extremely talented with helping to pick something that looks absolutely perfect and then working with you so it is amazing to wear.
Harriet Benham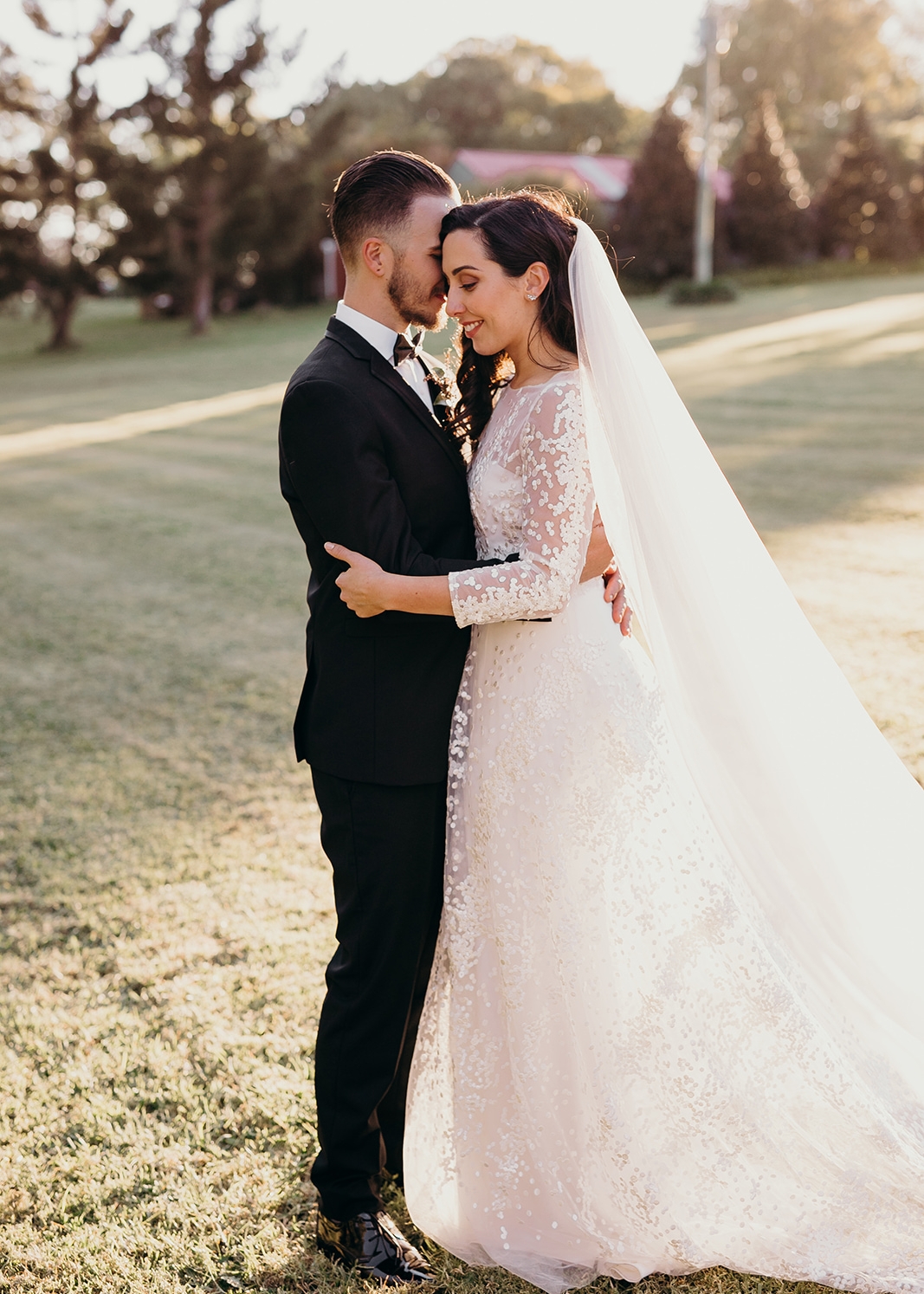 Jennifer Gifford is not only an incredible talent, but also one of the most humble, kind and inspiring women I've ever met. I am thrilled and honoured to have her designing my gown and after ~plenty~ of other visits to other designers,
I can't encourage other brides enough to view her designs and meet her themselves. You won't just have a perfect wedding dress - you'll have someone who makes everything with such meticulous perfection that you truly can't fault her.
Every collection is created with so much planning and love, you'll find a dress that feels like it was designed just for you.
Alisha
So I wanted to say first of all, thank you. Thank you for creating my gown which I could not have been happier with, that contributed to the best day I could have ever imagined!
Our wedding in the Byron hinterland was absolute perfection to us. Sam was speechless when he finally saw me walking down the aisle in the dress, beaming like a Cheshire cat.
I was so nervous leading up to the day, but when I woke up on the morning of the wedding and started getting ready I was bizarrely calm (for me) and as soon as I slipped into that polka-dot tulle and lace I felt so comfortable and I just knew that no matter what happened from that point on, the day would be magic because I felt 100% myself... but an even better version!
So thank you for helping to create that magic. The whole journey with you in the gown creation was so much fun, I looked forward to each appointment with such anticipation and enjoyed the dress being revealed a little bit more with each fitting - I shall carry those fond memories with me forever, so thank you again!
Angela Barbeler
Jen made my wedding dress August 2016 and I couldn't be happier! She was amazing every step of the way and my dress was everything I hoped for.
5 years ago I found my dream dress, and one week ago, I got to wear it on the most perfect day ever.
The Paige was the only dress I ever imagined wearing on my wedding day and I felt like a princess.
Thank you so much Jen, you were so lovely to deal with from our very first meeting.
My dress was absolutely stunning, and I just love how very 'me' she is. Thank you, thank you, thank you!
Jen made my wedding dress at short notice for our wedding last December.
I could not have been more in love with the dress and the fit. Jen personally is so easily to deal with and accomodating.
From the bottom of my heart thanks for making my dream dress x
Jennifer,
I just wanted to thank you once again for my wonderful Anya gown. It fit perfectly. ... and unbelievably didn't require one alteration!
I had so many lovely compliments (everyone loved how different it was and most - excluding the oldies - loved the sheer look!)