10 things about our wedding journey - PART 2
There's always been a debate about a woman changing her name to that of her husband once married.
My maiden name is Orr and for the most part, I really liked being Jenny Orr. I love my family and I am very proud of my heritage being a first generation Australian with an English mother (Barbara) and a Kiwi father (Bill).
So when Scott proposed it didn't occur to me that it might be an issue if I wanted to keep my maiden name.
A few weeks after he nervously got down on bended knee, I said to him in passing one day that I was thinking of keeping my maiden name…
His response was short and almost broke my heart, he stopped cold and turned to me with a hurt and angry look on his face and a tremor in his voice and said…
"So what's the point in gettin' married then!?"
Needless to say I decided Jennifer Gifford was actually quite wonderful too, and I have never forgotten that no matter how modern or "non-traditional you may think your fiance is he may just surprise you!
JENS TIP - Before making a decision to keep your fiance in mind, even when you think it might not be of any importance to them.
For example, when trying on wedding gowns and you are asked if you plan to wear a veil.
You might have already decided it's just not for you, but what if the one & only vision your fiance has in their mind (for your wedding day) is to see you wearing one. More importantly, they may want to be the one and only person who will ever lift a veil off your face to kiss you for the first time as a married couple.
It's just something to be conscious of.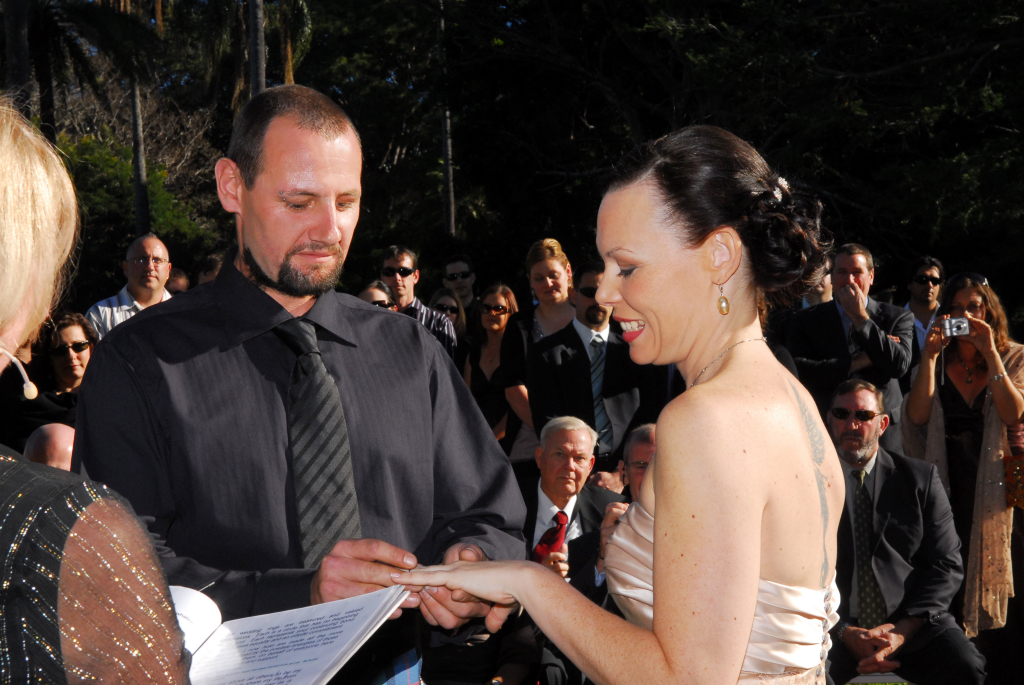 It was the most beautiful August day. Sunny and cool just the way we hoped.
Changing your name by marriage is FULL ON!
Here's a great free download from Easy Name Change (I am not paid by this company I just like what they offer)
Wedding speeches causing concern?
With these tips anyone can get the Bride and Groom in fits of laughter and blushing for all the right reasons.